July 3, 2000 Humans Are Viruses | July 5, 2000 House Mates From Hell Part Deux | July 15, 2000 Interesting Sighting in Princeton, NJ | July 24, 2000 What it takes to make a person believe in God | July 24, 2000 Diet Time | July 25, 2000 Painful Shoes and Americanism | July 26, 2000 Agitation | July 27, 2000 Agitation Part II - More grief on those freakin' liberals | Bill Clinton Sign... | July 31, 2000 Disturbing Findings | August 1, 2000 My Current State of Mind | August 3, 2000 Inspiration | August 4, 2000 Infidelity | August 7, 2000 Dieting Melancholy | August 14, 2000 Note to Self | August 19, 2000 Sparks and Slim Shady | Road Runner Slaughtered | September 4, 2000 Labor Day
August 7, 2000 Dieting Melancholy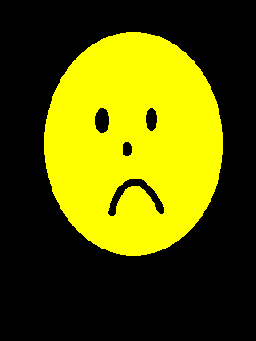 It sucks not being able to eat. You place all this hope into your daily little half meal of a bagel, and when you can't get that little toasted bagel with cream cheese ... I don't know ... it just doesn't seem as though there's a reason to live anymore.
It's amazing how sad you can get because of dieting. This is what happened.
I was looking forward to eating a bagel with cream cheese and drinking a Slim Fast for lunch today. Granted, it isn't exactly the yummiest thing in the entire world, but I was still really looking forward to eating something solid as opposed to drinking my meals.
So I wrote my order down, and I saw Humberto had ordered a cheese steak and cheese fries. Seeing that written down and knowing I wouldn't be able to partake in his caloric indulgence made me a little sad, but I was still grateful for the opportunity to be able to chew.
The door chime goes off, and the food arrives. Unfortunately, I was at the verge of tears when I found out that my little order was forgotten.
I was able to convince myself that I'm better off just slurping down the Slim Fast so I refused the offer of going out and picking up a bagel at a Dunkin Donuts. I wasn't even in the mood for the bagel because the eagerness to consume it vanished.
But then, I sat down next to Humberto, and smelled the greasy fries and cheese steak, and I suddenly felt very sad and grumpy.
All I really want is to be twigified immediately.
I need liposuction.